(Return To The 1920 McCall Pattern Company Index)
Contact Us If You Are Interested In Purchasing A Copy Of This Pattern!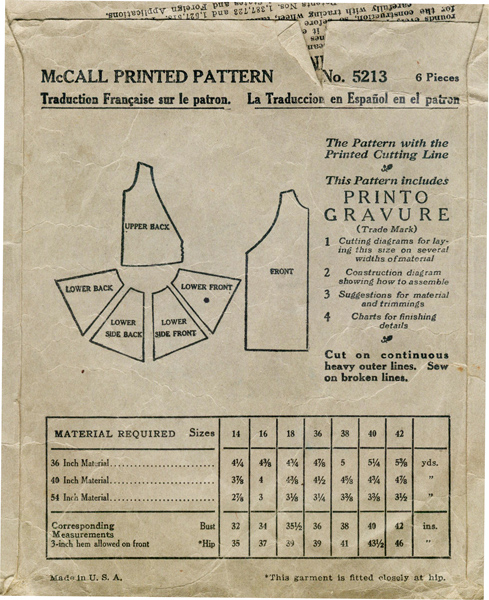 Ladies Dress With Wrap Around Back
(Size 32 Inch Bust, 35 Inch Hip)
Return to the Vintage Pattern Lending Library Wiki Home Page
Ad blocker interference detected!
Wikia is a free-to-use site that makes money from advertising. We have a modified experience for viewers using ad blockers

Wikia is not accessible if you've made further modifications. Remove the custom ad blocker rule(s) and the page will load as expected.