(Return to the 1910 - 1919 LA MODE FASHION JOURNAL Index)
Contact Us If You Are Interested In Purchasing A Copy Of This Fashion Journal!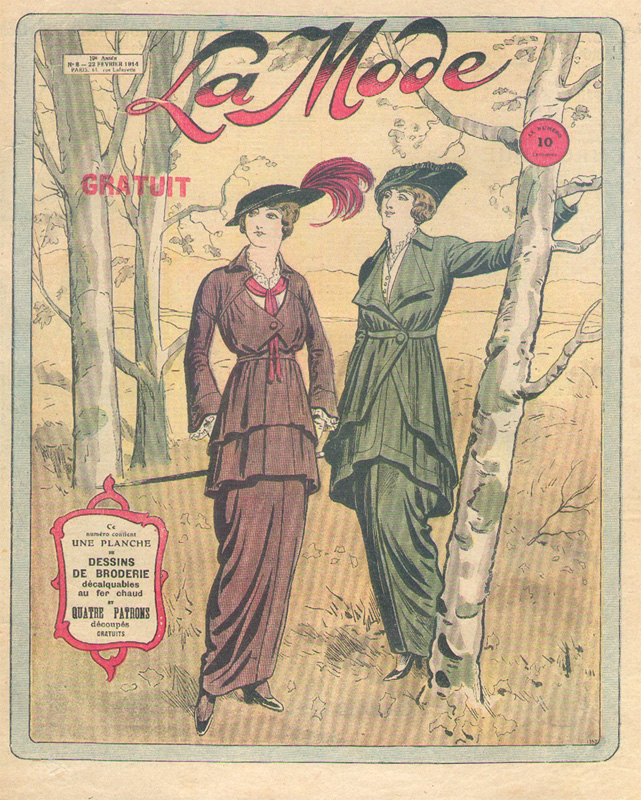 Issue # 8, Feb. 22, 1914
14 page French fashion journal.
Return to The Vintage Pattern Lending Library Wiki Home Page
Ad blocker interference detected!
Wikia is a free-to-use site that makes money from advertising. We have a modified experience for viewers using ad blockers

Wikia is not accessible if you've made further modifications. Remove the custom ad blocker rule(s) and the page will load as expected.